5 routes ideal for beginners who want to learn how to ride a road bike gently.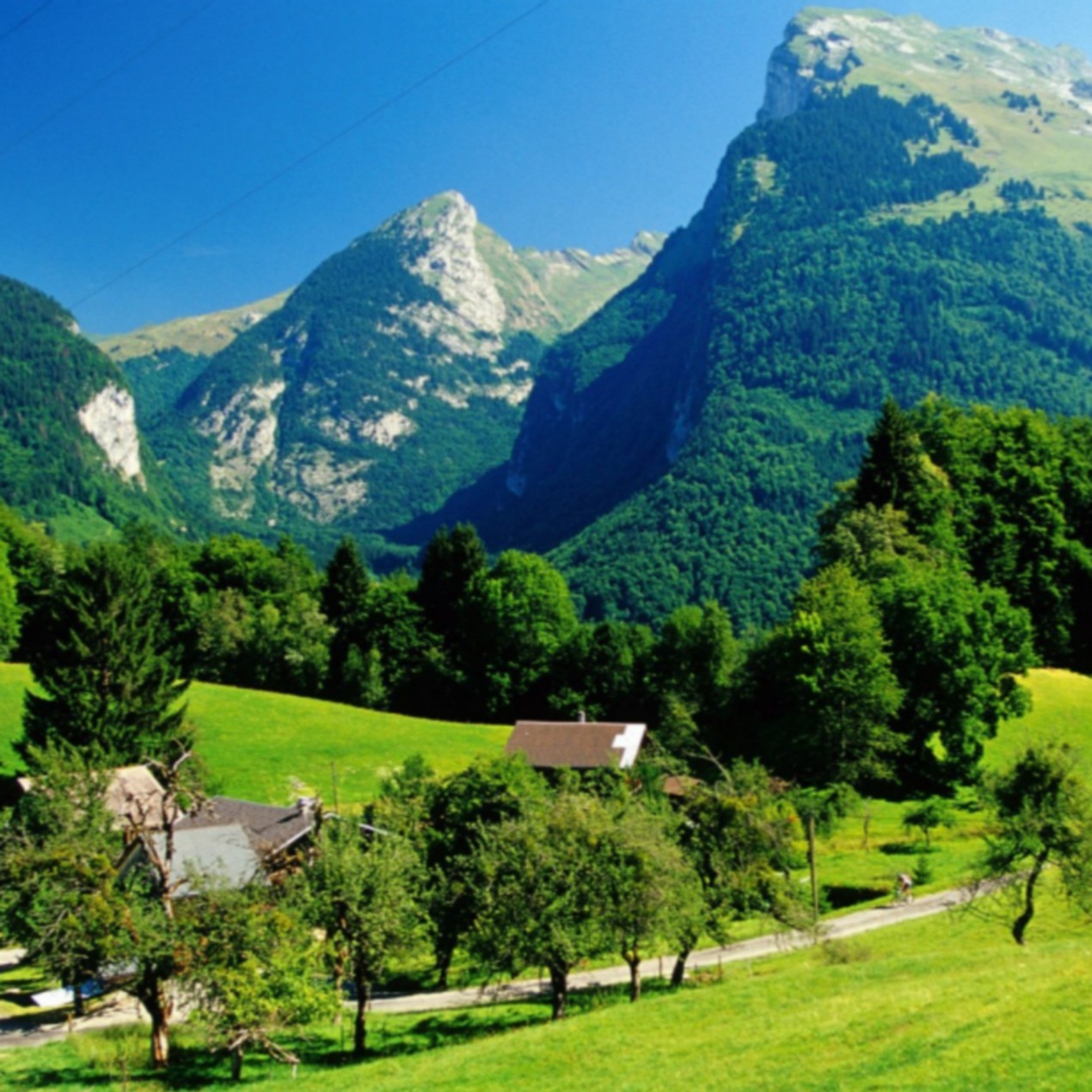 Alt max : 955 m (chalets de la Réserve)
3 pretty and easy rides along the Giffre (from Taninges to Samoens, Sixt or the "Fer à Cheval") taking in the valley's villages. Sixt village (one of the France's most beautiful village) and especially the Fer à Cheval detours (French "Grand Site" awarded) are well worth the effort.
Alternative routes: Leaving from Morzine it is sensible on this long route (+34km) to save some nergy while riding through Giffre valley to have something left in the tank for the long climb to Les Gets (10km, 530m uphill, 5% average gradient)..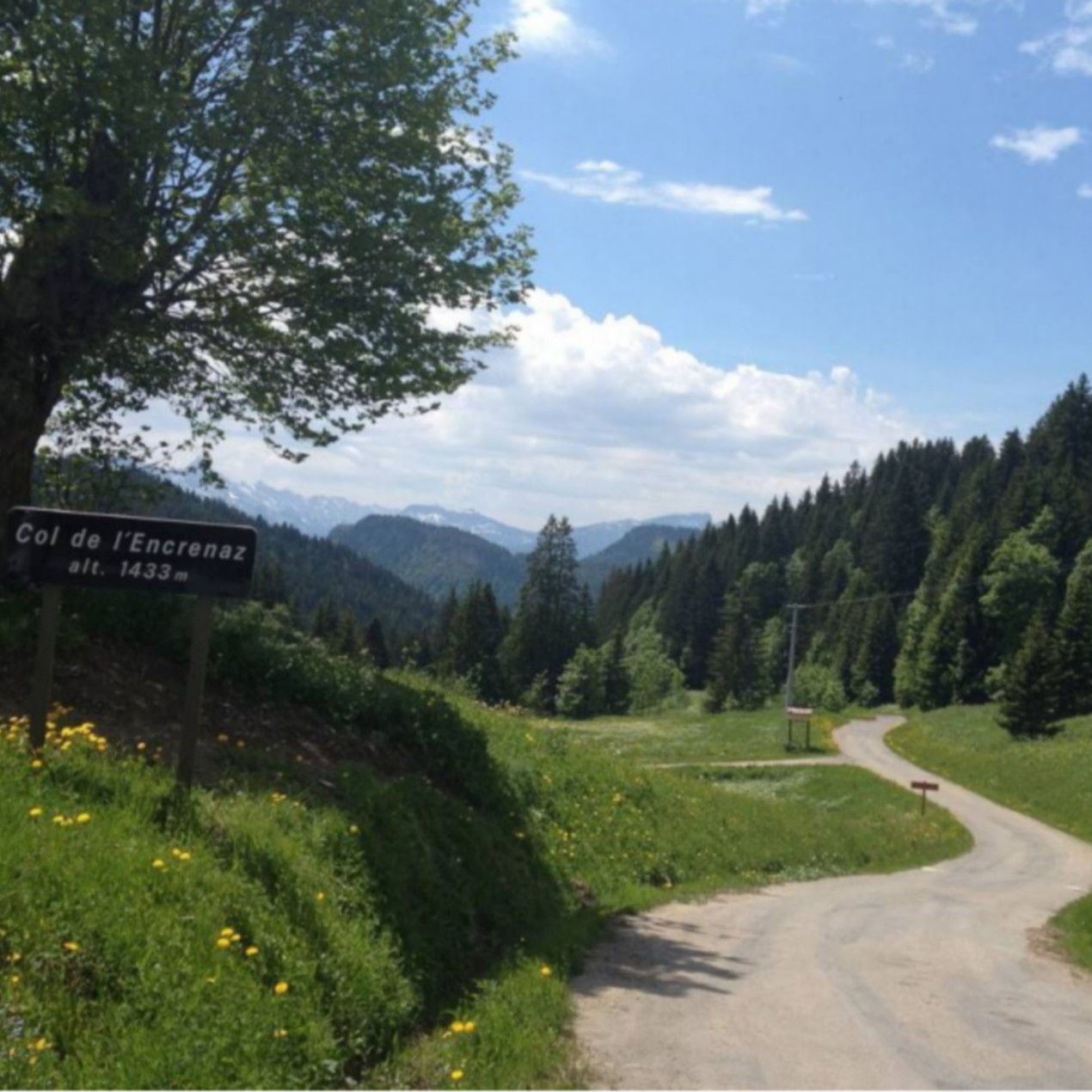 Alt max : 1432 m (col de l'Encrenaz)

1h20 (24km/h) to 2h (16km/h)
This is a short route to do at the end of the day. The Encrenaz climb and the Foron leg will be a joy for nature-lovers and riders who like quiet roads. Nonetheless, take care on the first few steep climbs just after crossing Les Gets bridge.
Alternative routes: Do the Encrenaz climb from Taninges. At Les Gets bridge, continue on the main road down to Taninges, climb back up via Rond hamlet. This adds 14km to the route (7km of which are uphill) and a 320m altitude differential.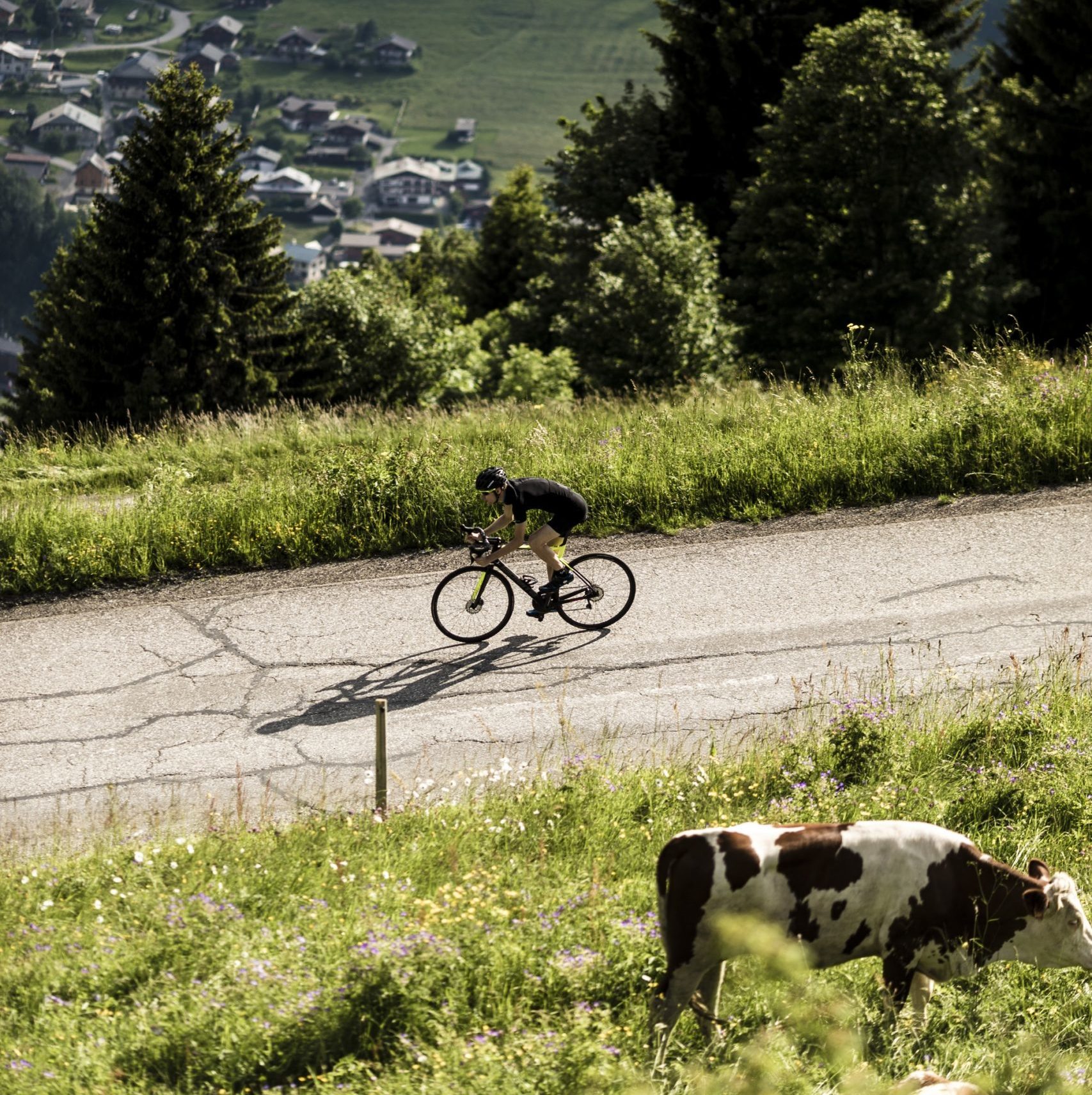 Alt max : 1172 m (Les Gets)

3h (24km/h) to 4h (18km/h)
The roads, which are wide and well surfaced, are far from difficult but by no means uninteresting. This is an ideal circuit to get into shape before tackling harder climbs nearby.
Alternative routes: At Arâches, take the Pierre Carrée climb to Flaine (20km, 900m uphill), return to Arâches by the same route and continue on the circuit as it is marked.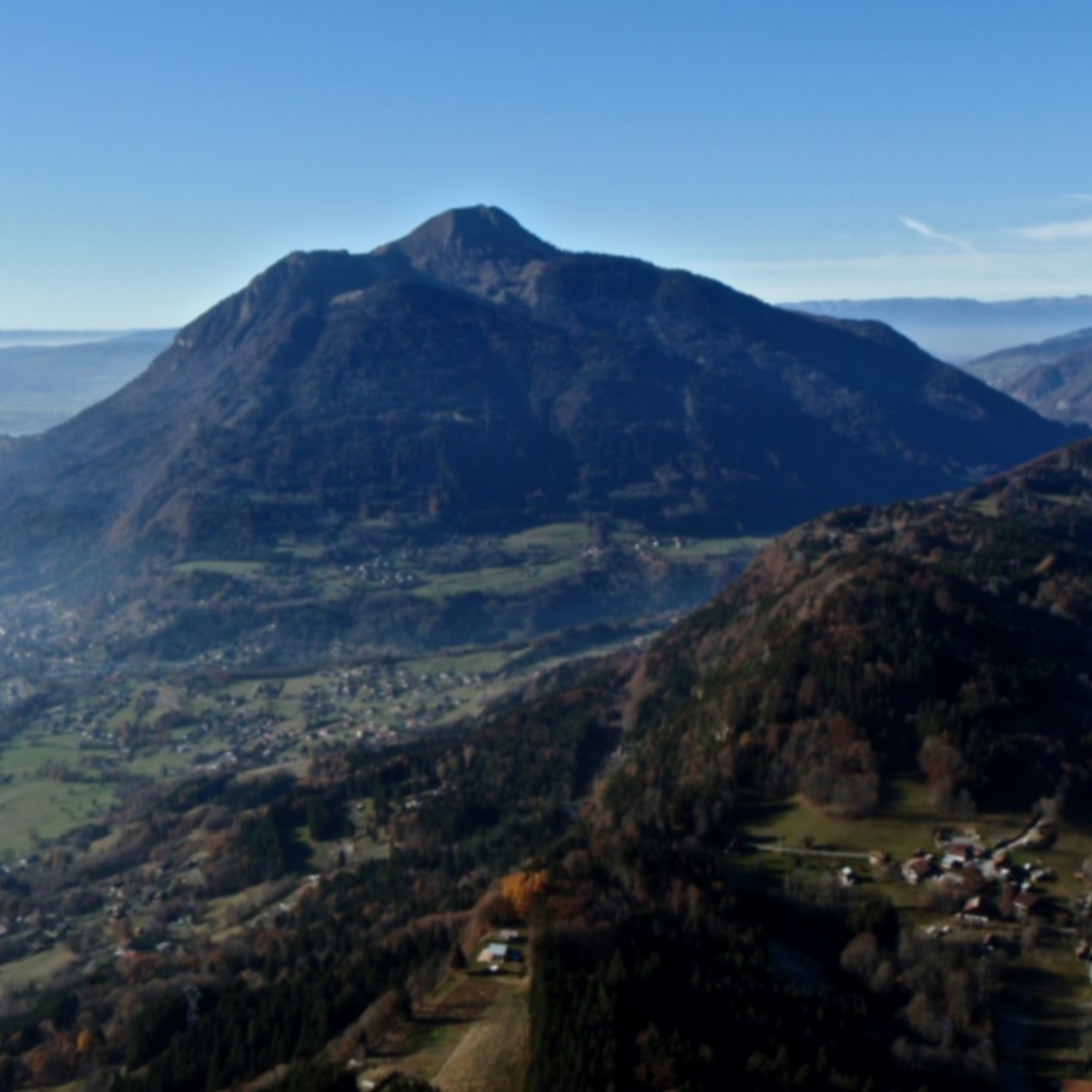 Alt max : 1172 m (Les Gets)

2h45 (25km/h) to 3h45 (18,5km/h)
This is a relatively straightforward route that'll prepare you for more serious challenges ahead…
Those not in a rush can raise their heads here and there for a view of Mont-Blanc…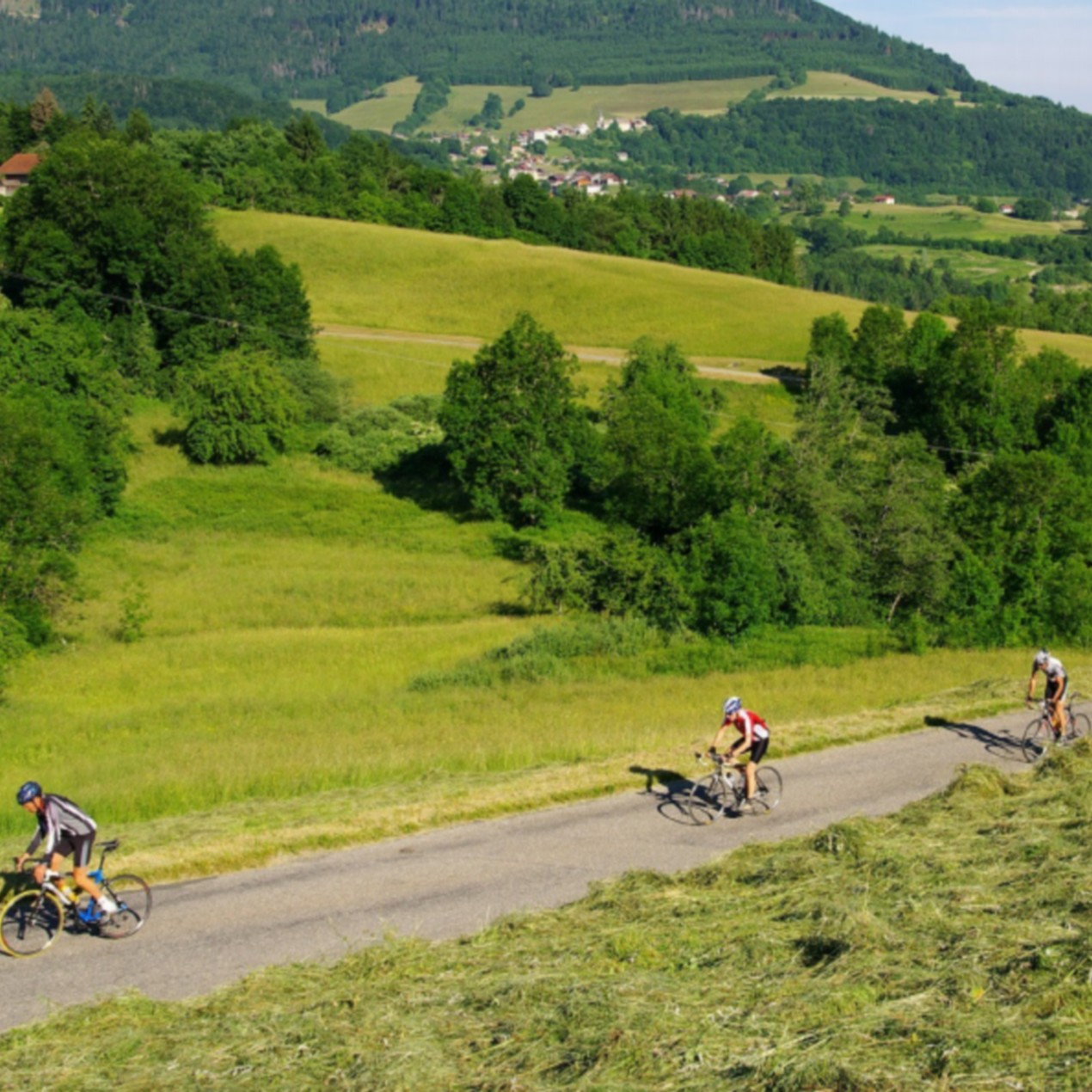 Alt max : 1172 m (col des Gets)

2h50 (26km/h) to 4h (19km/h)

A route presenting no major problems takes in much of the "Morzine-Vallée d'Aulps cyclosportive" which takes places every June.
Alternative routes: From Taninges, come back via the Encrenaz climb to make it a bit tougher if you've got some legs left!